Canoe & Kayak Rental in Hällefors
Extensive Svartälven experiences since 2006
We can offer you some of Swedens most diverse canoe waters. Our canoe & kayak rental is located in Hällefors, next to the 125 km-long Svartälven river. From here you can paddle on the north and south part of this magnificent river with fantastic opportunities to discover Sweden's beautiful wilderness.
By canoe, you can stay overnight at the fire on a river bank, or on sites with overnight shelters. Take down the Svartälven River, with the wilderness as your neighbor. We specialise in canoe and kayak expeditions from 1-21 days and recommend a longer expedition or a combination of them.
Go down the Svartälven, with the beautiful wilderness as your neighbour.
As a family business we like to share our many years of experience with all those interested!
You can start our tours on any day you want!
2019 Offer we tours from the end of April until the end of September!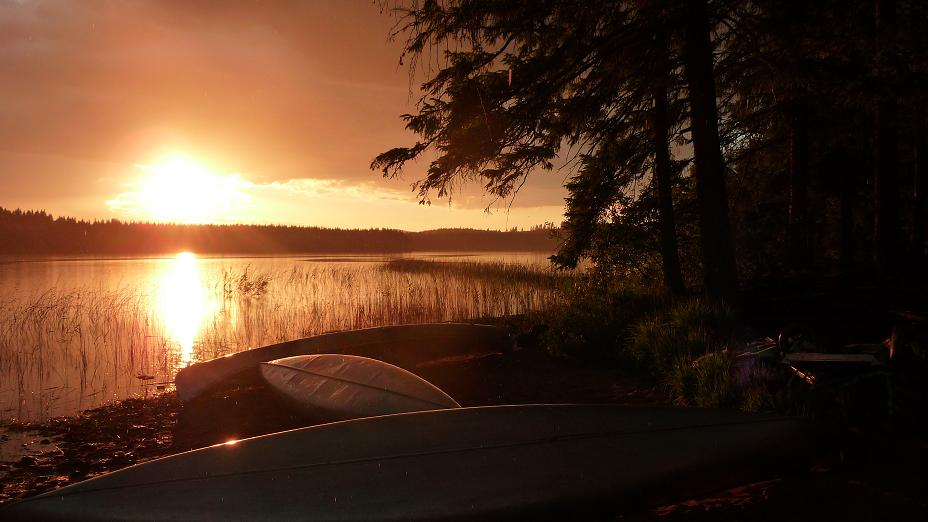 We offer you the beautiful Swedish landscape!
Some reviews of our canoe & kayak guests:
Thanks for the beautiful trip, for your good mood, for this new experience, to be continued….
Edouard, France

We're used to a life with stress every day, but here is the silence that takes all away
Jojo & Michel, Holland

I ejoyed it very much to have been here again, Thanks for all!
Léa, France

Owners are awesome, i wish i stayed longer, great hostel, has everything you need
Jules, Australia
Tres bon accueil de Sicco et Els. Tres propre, a recommander pour un sejour nature, canoe, rando!
Pierre, France